We won an award!
By Amanda Maher, Feb 2021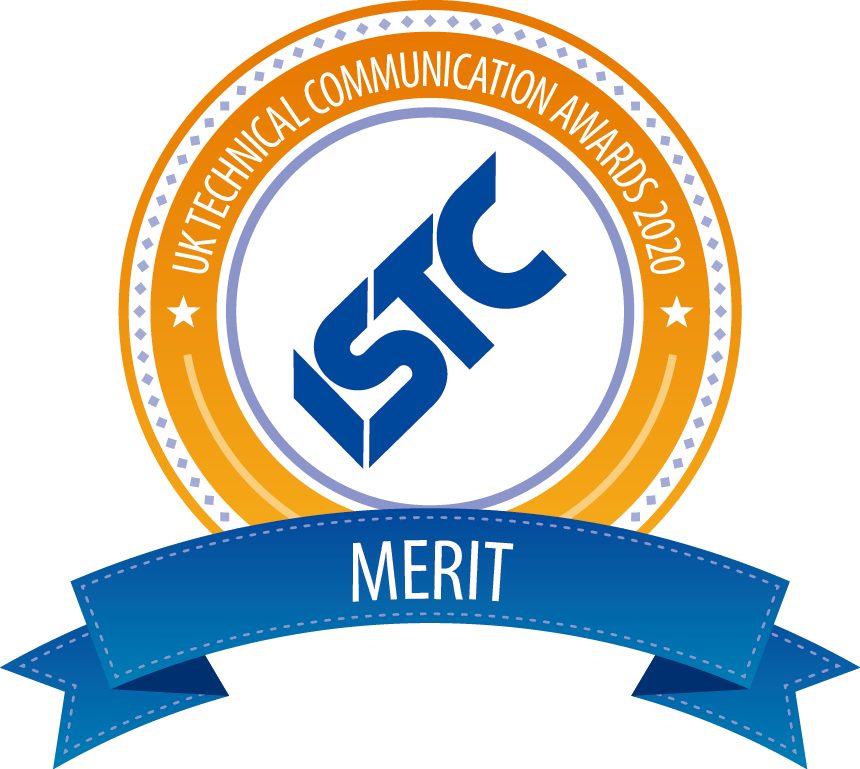 It's been a busy, whirlwind time since winning an award at the UK Technical Communications Awards 2020 at TCUK online in September.
The annual conference of the Institute for Scientific and Technical Communicators (ISTC) was transferred online due to the Covid-19 restrictions. Although this meant that I couldn't wear my party dress and practice my acceptance speech, I was still very excited and humbled to actually win an award for my work with iHASCO Ltd.
Spirit Software and iHASCO won a Merit Award for our work creating the iHASCO Knowledge base that provides online help to three user types. iHASCO are an e-learning provider specialising in Health and Safety and HR compliance. Their Learning Management System (LMS) has delivered over 5 million training sessions to businesses across the UK and Europe.
The judges from the ISTC said the iHASCO Knowledge base was 'very easy to read and navigate', 'extensive and effective background work really shows through in the end product' and 'an accomplished entry'.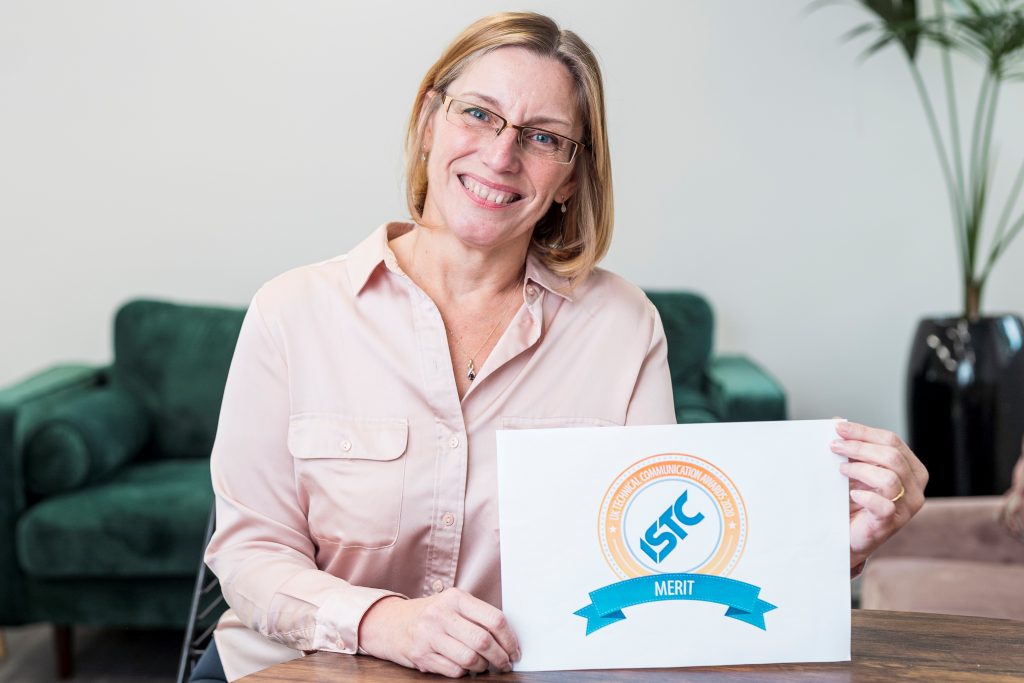 The judges did an amazing job ensuring the awards continued in these challenging times and we would like to say a big thank you to them for all their hard work.
It's important to say that winning the award has not gone to my head and I have continued to work on projects, and with the great team at iHASCO. In fact, we are already planning improvements to the knowledge base and hope to be back in 2021.
iHASCO are deservedly proud of their knowledge base, and anyone can have a look at it, just click the link: iHASCO Knowledge Base.